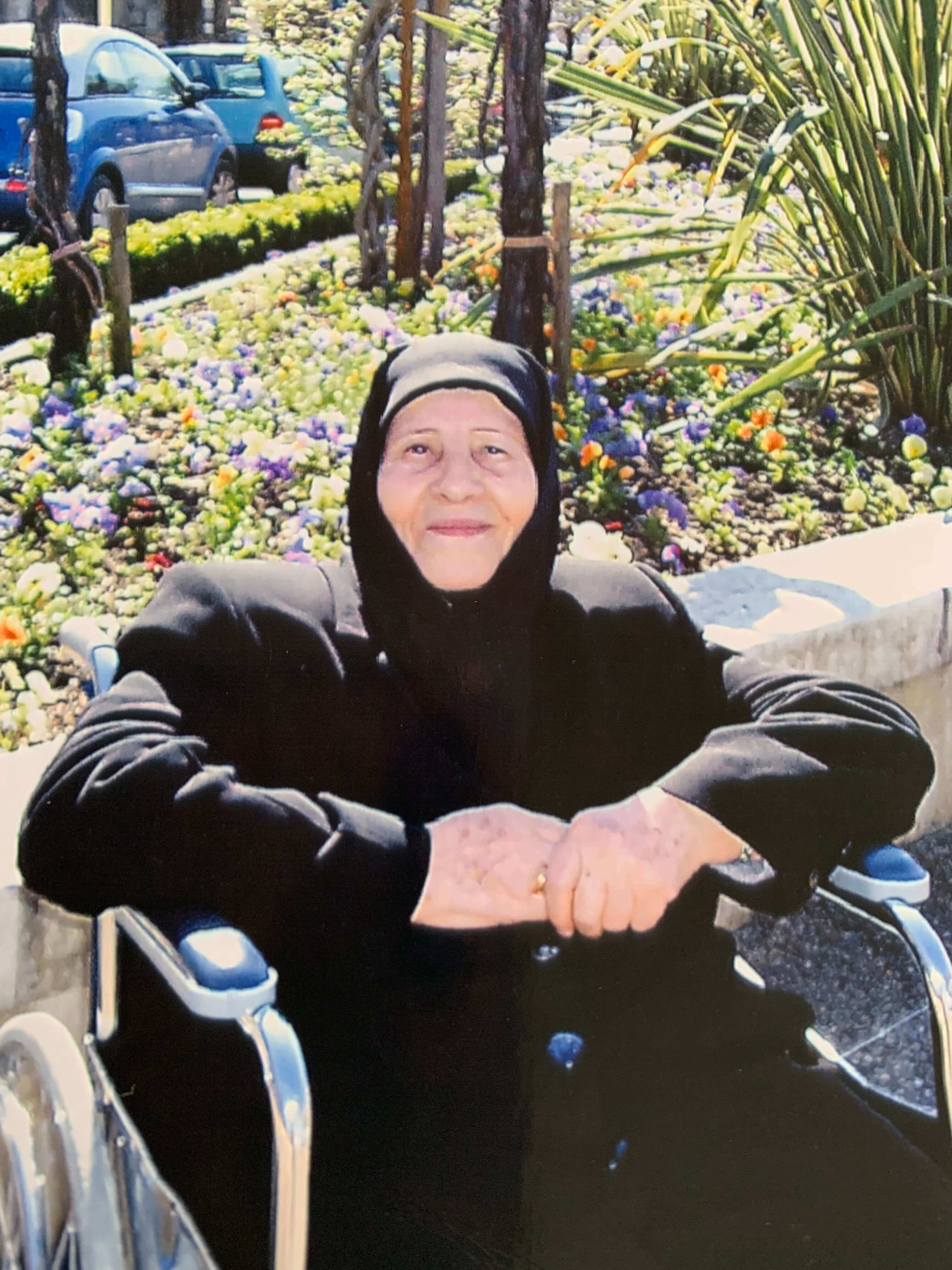 In many regions of Syria, this is how we refer to our grandmothers. I've never called mine like that. Originally from Homs, the third most populated city in Syria, our grandmothers are referred to as "téti".
"Nana, "téti", "grandma", various terms all defining the same thing. A caring and cherishing individual that guides and supports us  throughout our lives. Personally, my experience with "téti" started later than usual. I was 12 years old when I met her for the first time. My friends had already shared many moments, memories and stories with their grandmothers, when I had only just met mine for the very first time.
I remember very well the first time we met. I was young and something particularly struck me: my mother didn't go to the airport to welcome her own mother. After being separated for 30 years, how could she patiently wait at home? On our way to the airport, I asked my dad why. Why isn't mum with us? And my dad explained to me that when you love someone so much and you are unfairly separated from that person for so long, the reunion can be complicated to handle emotionally. And so therefore it was better for her to have her own private space; more appropriate for such a long-awaited reunion.
And so, we were tasked with giving teti the warmest welcome possible. We were excited by the idea of meeting our grandmother, who would take us to the cinema, the zoo, and would shower us with presents. This was the image I had of a grandmother. But teti was a grandmother like no other. She spent ten years in prison and had lost the use of both her legs as well as losing both her children and thereby a part of herself.  
And so no, teti never took me to the cinema, nor to the zoo, and she couldn't afford to shower me in presents. But she taught me courage, determination and strength. She taught me that no one could humiliate a free soul. That no one could stop us from dreaming. So this café, I dedicate to her. I dedicate my dream of a more inclusive, a more fair and a more united society. La Cour de Nana, is my grandma's courtyard in which you will find what she gave me: hope, togetherness and strength, a lot of strength.
I look forward to seeing you,
Suivez-nous sur instagram
This error message is only visible to WordPress admins
Error: No posts found.
Make sure this account has posts available on instagram.com.